A personal focus on you
Whatever your fitness level or goals, whether you have just started out or you're aiming to run a marathon, personal training can help you to become fitter, healthier and obtain your personal goals. We'll help you:
Set your health goals
Track your progress
Improved flexiblity with assisted stretching
Increase your energy levels
Oakley Fitness personal training is all about you, your targets, your state of health and how you like to exercise. Whether you want to manage your weight or are looking to increase your energy levels, we have a personal trainer for you. Importantly, our personal trainers can specifically work on improving your health score from your health MOT – a service unique to Oakley Fitness.
Book in for a personal training taster session to see how personal training can help you reach your health and fitness goals faster.
Firstly thank you for reading my profile
My name is Kimberley-Anne Jones.
My website is www.keepitmoving.co.uk
Email kim@keepitmoving.co.uk
Tel no 07956920338
My personal training service is all about optimum results, remaining motivated, achieving your dream and all within a time bound frame.  
As a former World class athlete I understand and appreciate the demands and life style changes required to accomplish those objectives. I recognise that each client is unique and requires a bespoke programme tailored to their needs to achieve their goals. It is about having someone guiding you through your entire journey into health and fitness. This includes your training, your diet, your life style and all the support services required to ensure this happens.
I offer high quality gym based weight or fitness training sessions alongside dietary and lifestyle programmes tapered individually to the client's needs. With each client as my primary objective, I initially assure them of their potential to excel and then work alongside them to achieve that goal. Together we agree a plan of action which we then strive towards on a weekly basis. This enables the client to look back on their progress at any stage and forward into a better future. 
From losing weight, to getting ready for an important occasion. I have the skills and knowledge to achieve this. Get in touch and let's get you in shape.
Profile
IFBB Professionsal Miss Olympia competitor.
Two times British Champion.
Overall European Grand Prix Champion.
Recipient of a lifetime award for Outstanding contributions to the Fitness Industry. 
Qualifications 
Level 3 personal Training.
Level 4 Lower Back Pain Specialist. 
Elite master personal trainer.
Advanced nutritionist in weight management.
IFBB diploma in specialist weight training.
Metabolic effect group trainer.
Metabolic Effect Personal Trainer
Power Plate Instructor
Fully qualified teacher and assessor in the workplace.
Fully Qualified stroke rehab therapist.
07837871841
I have been in the fitness industry for over 6 years now and i have a very holistic approach when it comes to health and transformation. I am a Mind map certified transformation coach who specialises in the neuroscience behind behavioral change.
In my time as a coach I have worked with clients from a range of ages and backgrounds, from busy city workers to stay at home mothers and retired individuals, which has broadened my experience in developing personalised programmes for wide range of clientele.
I offer 1-1 personal training, group personal training as well as personalised nutrition and training plans.
To make a successful transformation whether physical or mental, the process must be enjoyable. I pride myself in developing training and nutritional programmes that keep a smile on my clients faces. My 3 values that are the core of my business are honesty, joy and commitment. I am honest in the approaches I believe will work best for you, I promise to make your training a joyful experience and I stay fully committed to your goals throughout your time training with me. 
My approach to personal training extends way past implementing effective training and nutrition programmes, I make it my goal to inspire you to make a successful long term change towards whatever fitness or health related targets you have. 
Qualifications 
Level 3 Personal trainer
Mindmap certified coach & mastery coaching.
Advanced nutrition & weight management.
Circuit training instructor. 
Gym based boxing instructor.

Pilates fundamentals instructor. 
Torso & core stability. 
Scientific core & back training 
Neuromuscular strength training.
Becky Nicholas
Health and Fitness Coach
 I have been a fitness instructor for over 15 years and am registered with Fitness Professionals.
Whatever your goal, I will give you specific training to get results and enhance your health and fitness to benefit you both physically and mentally.
I enjoy training people of all levels, ages and abilities to help them achieve what they want.  Some of my clients join me in National Cross Training Competitions with specific standards to meet, while others train to overcome injuries or illness, increase confidence, control weight, increase energy levels, gain motivation, reduce stress…….
The training I give is designed to work with each person's individual goals.  If you would like me to help you call
07985952200 or email rebecca@personalcoach.me.uk
Becky
Body Forte is made up of three Personal Trainers, two Jacks and one Ben. Their unique style of coaching addresses whatever it is you feel you need the most help with. This approach will help you transform, find a balance and turn your goals into a lifestyle.
Body Forte have testimonials from clients who are looking for weight loss to clients looking to get out of pain through movement.
Their approach ensures all clients who come to Body Forte get to understand how training smart can have a pro founding effect upon results and teach you the skills you need to train effectively and become successful.
For a complimentary consultation to see how Body Forte can help you with your goals either email jack@bodyforte.com or call Jack on 07588383725.
www.bodyforte.com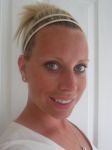 My passion for  physical exercise can be traced back to my childhood where I competed for Britain as a junior gymnast.  I then gained an AVCE qualification in 'Leisure & Recreation' at NWK college, after which i worked for a major health club as a personal trainer, during which time i gained my National Academy of sports Medicine certified personal trainer qualification. Since then I have successfully worked as a freelance P.T in and around the Chislehurst area.
I pride myself on helping my clients understand their own bodies and how to get the most from their time in the gym. I have extensive experience in working with a wide variety of clientele, both men and women of all ages. I specialize in fat loss, muscle toning, pre and post natal exercise.
For more infomation visit www.naturalbodypt.co.uk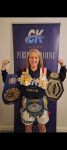 Hi, my name is Carla Sullivan and I am one of the Personal Training Instructors at Oakley Fitness.  Please also check out my website!
About me
I have a huge passion for fitness and sport.  I qualified as a Personal Trainer in 2007 and gained 5 years invaluable experience at one of the major UK gym chains.  In 2012 I decided to go it alone and I set up my own company CS Fitness based at Oakley Fitness Petts Wood.  Alongside the day job I also compete at competition level in Muay Thai and kick boxing.
Training with me
Anyone, male or female, of any fitness level, over the age of 16 can train with me.  I offer two types of training:
1)  personal training 
2)  boxing/kickboxing training (pad work)
Whatever your goal I can help you to achieve it in a safe, fun and varied way.  I will create a training plan for you that is tailored to you, to your own personal goals, fitness level and ability.
Want to find out more?  
-  visit my website www.ckfitness.uk.com 
-  give me a call 07852 274640
or grab me for a chat if you see me around at Oakley Fitness Petts Wood

I look forward to training with you!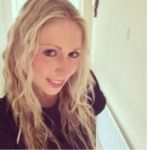 About me
I have a huge passion for fitness and sport! My main sports I participate in on regular basis include Tennis and Running. So far I have completed two half marathons including the Great North Run, and the Royal Parks Half Marathon. I also took part in two triathlons in 2014, including the Hever Castle Triathlon, and the White Oaks Sprint Triathlon.
In the Summer period I play in various Tennis tournaments throughout Kent, and I also play in league matches for two tennis clubs. This includes ladies doubles, singles and mixed matches.
Your goals:
If you're looking for someone to encourage you, and help you achieve your personal goals, then look no further. Whether you simply want to build up some more muscle, or lose some weight, or make your workouts more exciting and enjoyable!? I can put together a customised training program tailored towards your goals. So together we can reach your targets within a reasonable time frame.
If you are also looking to get back into shape after your pregnancy, then look no further, as I will put together a fitness plan tailored towards your needs. We will work together, and set achievable goals along the way!
I cater for all ages and abilities, so please do not hesitate to contact me anytime.
What I can offer you:
Bespoke training programs
Exciting Kettlebell workouts
Suspension Training
Nutritional advice and food plans on request
Pre and Post-Natal Exercise
Senior Exercise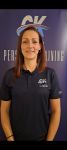 Hi, my name is Katie and I work here at Oakley as a Personal Trainer. Exercise, health and fitness has been my life since the age of 15. I have always worked in the fitness industry and in 2011 became a personal trainer which enabled me to combine my fitness education and background with my knowledge from my sports therapy degree to give me the knowledge to be able to work with men and women of all ages, all fitness abilities and those suffering with acute and chronic pain and injuries. 
I will provide you with the motivation to help you achieve them goals which you have been struggling to reach whether its weight loss, muscle tone/definition, strengthening, improving fitness or training for a sport, and the knowledge you need to attain your personal ambitions within the fitness world.
With my sports therapy degree I am also qualified in rehabilitation and have many years of experience in working with injuries and rehabilitating clients back to full health and mobility. 
I look forward to hearing from you and training with you. 
For more information or to book a consultation please contact: -07958679112  
For more information please visit:-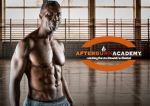 Hi, I'm Gus Ayinbode and I want to thank you for reading my post. I have over 25 years' experience in the health and fitness industry and several happy clients with many testimonials to back it up. Now, there are many Personal Trainers out there, but we at the Academy like to offer you a better more comprehensive experience.
Firstly, I personally want to assess your attitude towards CHANGE. For me to help YOU get to that goal that you desire and deserve, then there has to be some kind of CHANGE from you.  This can be as little as getting more sleep, eating better, drinking more water, keeping a food/drink diary or simply getting motivated. If you agree, then I'm the person for you.
My holistic approach towards total well-being is what helps stands me out from the rest. It is my duty as Professional Personal Trainer to guide you toward a higher level of understanding in the functions and dysfunctions of the human body through assessment of factors including lifestyle, posture and fluid movement.
As your coach, it's my role to give you knowledge of both how the body moves and responds when it is out of balance and how it moves and responds when it is in balance. By doing this, I can offer exactly what lifestyle and nutritional changes, stretches, exercise programs and other therapies are required to bring your body back into a state of equilibrium.
My role is to set the drive, commitment and perseverance within YOU as you take on NEW challenges and CHANGES that are required for you to achieve overall health and fitness, with long-lasting results...FOR LIFE.
Are you ready?  Yes… Then call me and lets discus over coffee.
I want to make a difference to your life and see you attain your best body, both inside and outside. If your health objectives involve fat loss, muscle toning, strength and conditioning, then I have the knowledge and experience to help you realise your ambitions. Let me reshape your attitude to fitness and see what a difference it makes.
GET LEAN, FIT &HEALTHY
NO GIMMICKS/ NO SHORTCUTS/ NO BROKEN PROMISES
JUST RESULTS
A BESPOKE SYSTEM GUARANTIED TO DELIVER RESULTS
IF YOUR QUESTIONS ARE
CAN YOU GET ME READY FOR A MARATHON?
CAN YOU HELP ME FOR A SPORTS CHALLENGE?
HOW DO I GET A BEACH BODY READY?
WHAT IS THE BEST WAY TO LOSE FAT?
HOW CAN I GET A SIX-PACK -ABS?
HOW DO I GET IN TO SHAPE?
HOW DO I GET A BOOTY?
QUALIFICATION
Level 2 -3 fitness Instructor
TRX Trainer
Kettle bells Training
Boxercise
Indoor Cycling
Group training for Fitness
FOR A FREE INDUCTION LESSON PLEASE CALL ME ON 07723092255